Today's engineer must be a dynamic problem solver in multidisciplinary environments, comfortable engaging the populations affected by their research, as well as their communities of practice. The goal of the A. James Clark Scholars Program at Georgia Tech is to enable students to embody the new requirements of engineers in a global marketplace. By the end of their education at Georgia Tech, Clark Scholars will be highly-skilled, creative engineers, capable of conducting leading-edge research, collaborative problem solving, and community engagement.
The Clark Scholars Program is built on four ideological pillars: Scholarship, Service, Entrepreneurship and Leadership. 
Image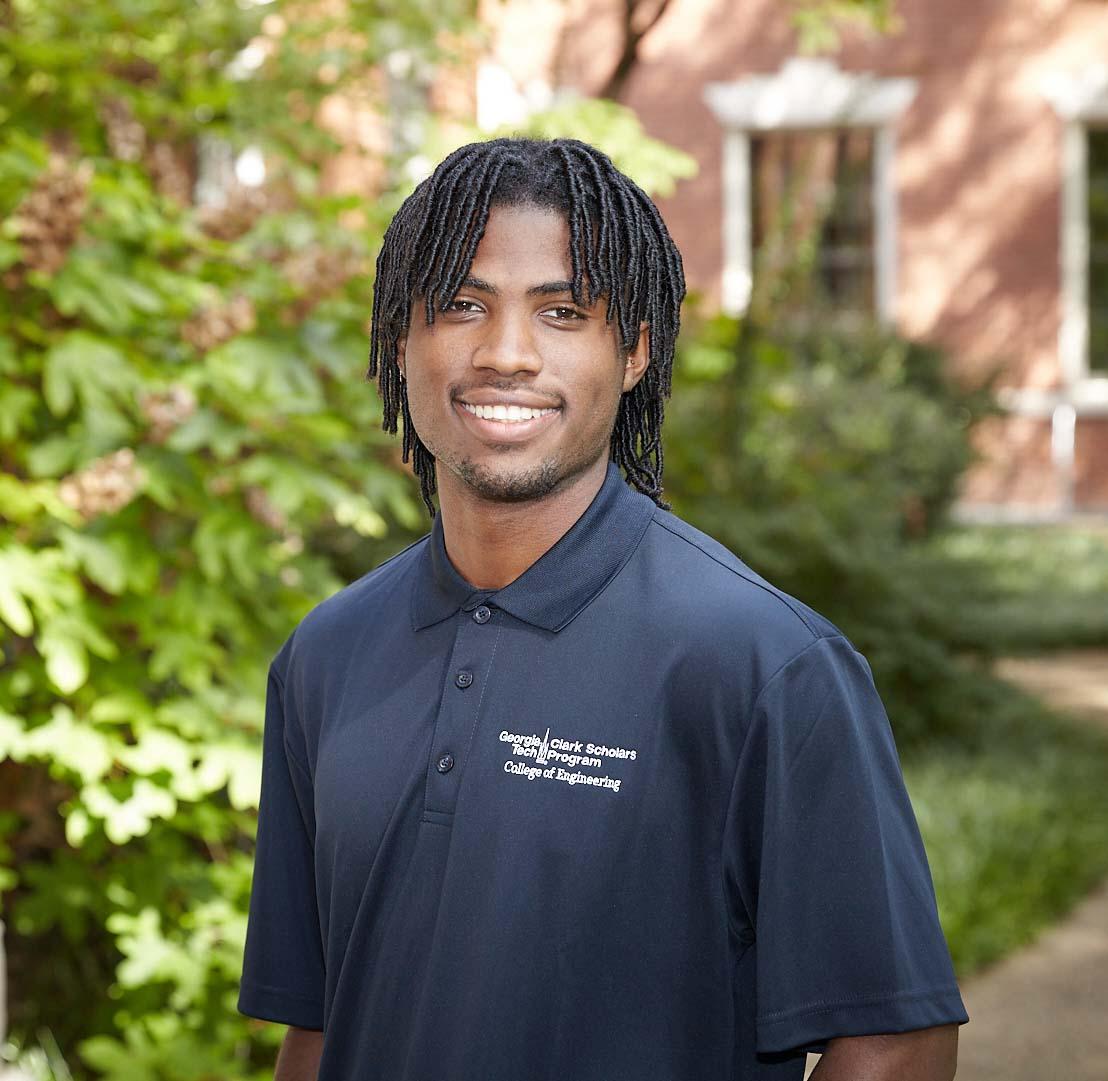 Service
Clark Scholars contribute to their communities, both within Georgia Tech and outside of the university. Intentional curriculum design and strong guidance from the faculty mentor and other Clark Scholars is foundational to creating an environment that emphasizes service.
Clark Scholars are part of a community, and their first act of service will be towards their own peers. Clark Scholars support each other academically, professionally and emotionally. For first generation students, peer mentors are instrumental in building a support system. The Clark Scholars Program will help students feel like they belong to a larger support network that can help them navigate their educational experience.
An altruistic spirit is core to the A. James Clark Scholars Program. Clark Scholars are required to engage with the community outside of Georgia Tech, working with non-profits in the Atlanta area or larger organizations in other parts of the world. Students are actively encouraged to join multiple student groups and campus organizations centered around service activities to become good stewards of the community.
Image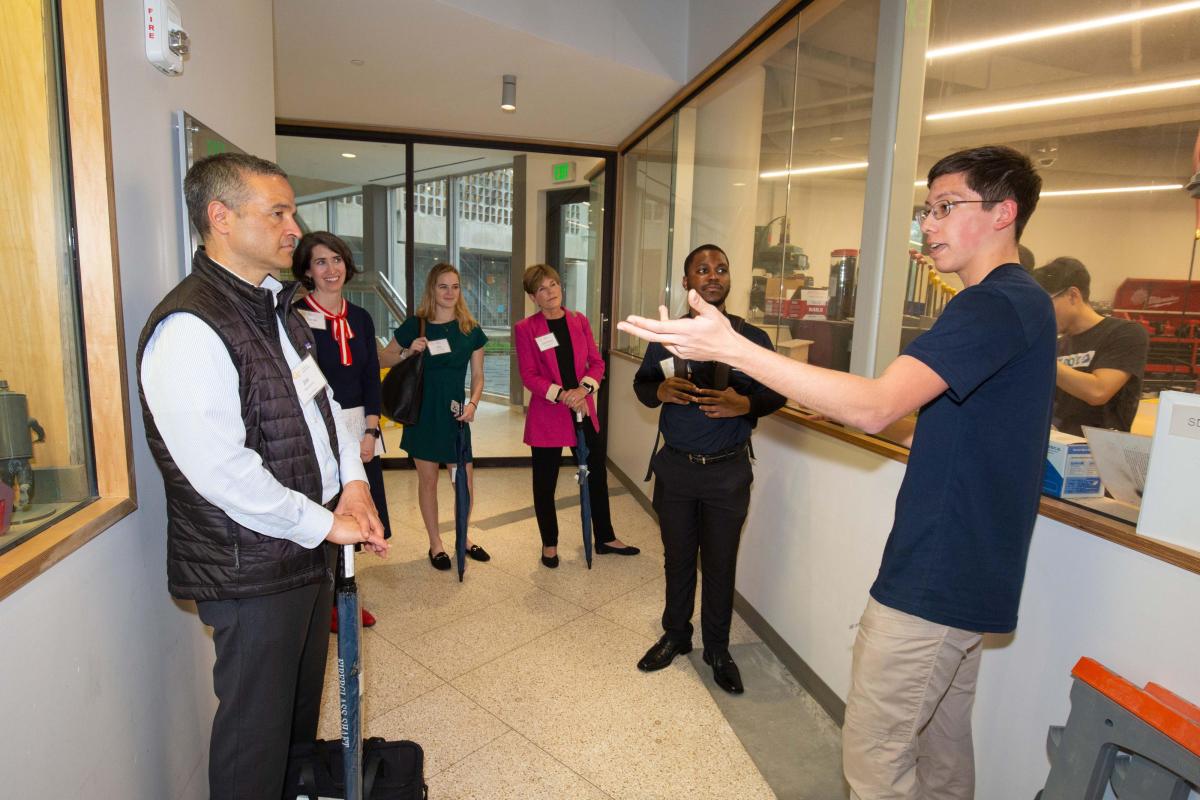 Image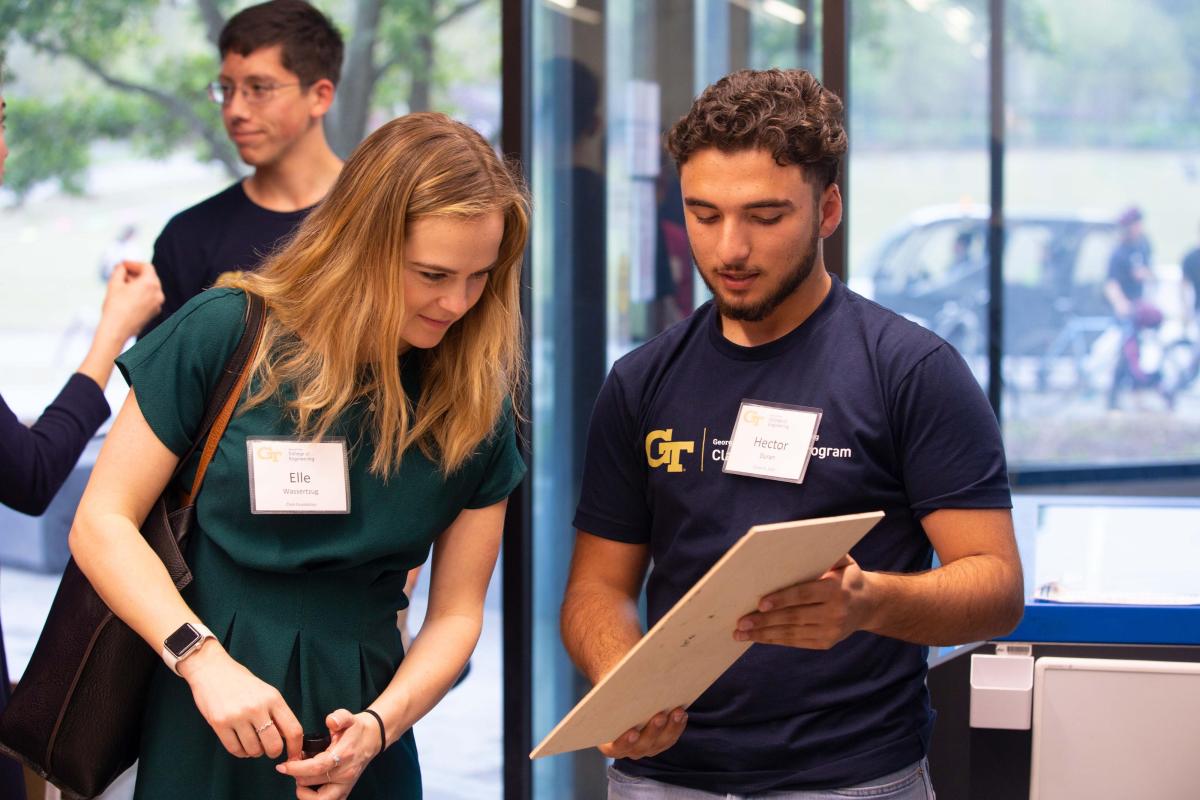 Entrepreneurship
A. James Clark believed that a strong business background is a requirement for engineers practicing in a global workforce, and Georgia Tech is uniquely positioned to instill entrepreneurial confidence in its students. Students are required to take business classes through the Scheller College of Business. The Impact speaker series provides the opportunity for students to network and learn from successful entrepreneurs, venture capitalists and notable business and non-profit leaders.
One of the most exciting programs on the Georgia Tech campus is Create-X, which gives students access to the resources and expertise required to take their ideas and turn them into businesses. There are three phases to the Create-X program: Startup Lab educates students in evidence-based entrepreneurship and market research; Idea 2 Prototype builds out ideas and create a marketing plan; and Startup Launch fully launches a startup with up to $20,000 dollars in external investment funding. This complete process from idea to business is unique in the collegiate world, and Clark Scholars at Georgia Tech have an opportunity that no other program in the nation can match.
Image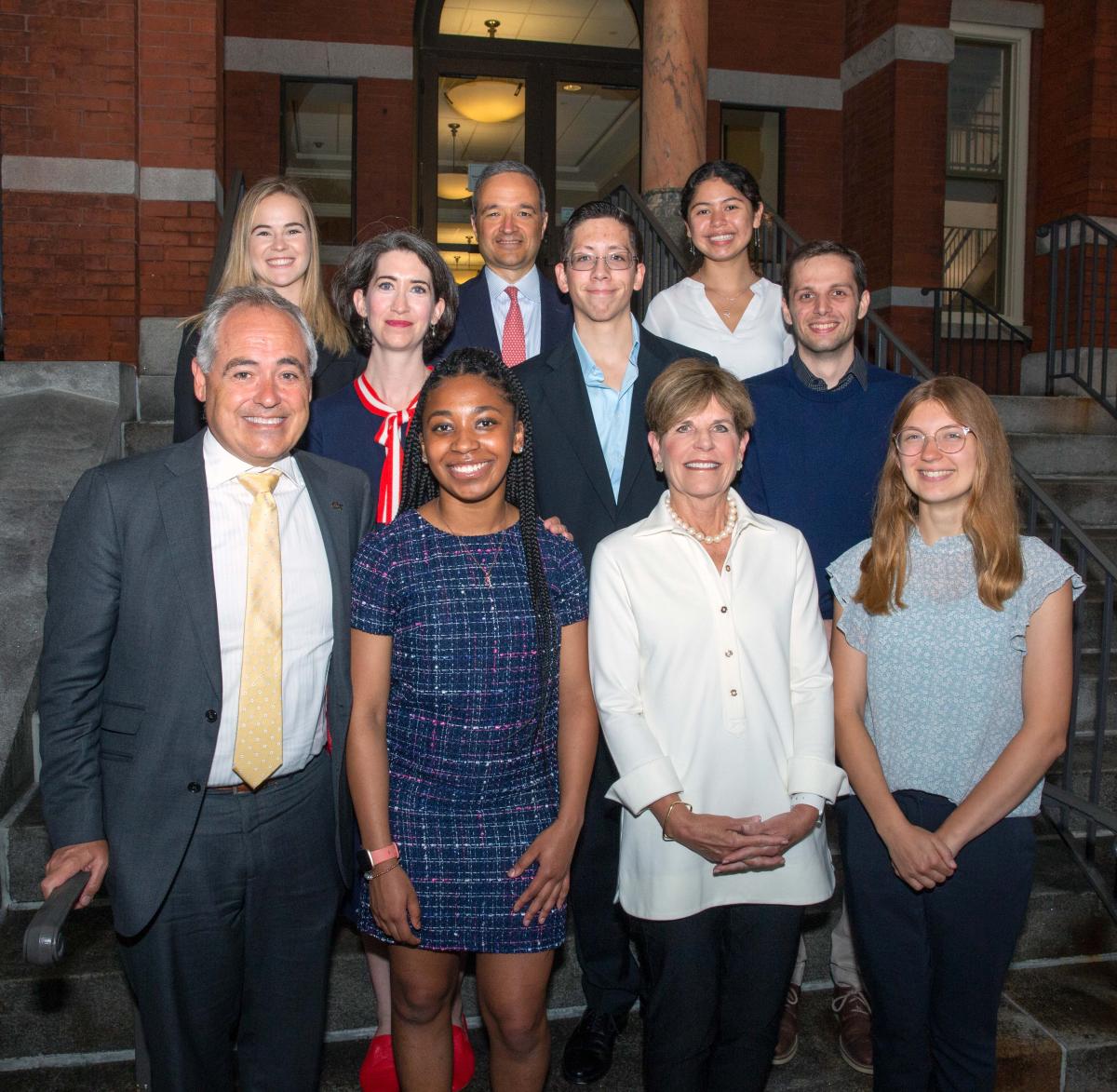 Leadership
Leadership development is a core tenet of the Clark Scholars Program, occurring at all stages of the experience. During the Summer Bridge program, students begin learning about fundamental leadership skills through workshops and seminars. An outdoor recreation experience includes the Georgia Tech Leadership Challenge Course, a powerful learning experience that takes participants outside of their comfort zones using workshop experiences combined with an adventurous ropes course. After that, students explore the great outdoors of Georgia to hone their newly learned leadership abilities. 
Students will also have access to Leading Edge, a one-on-one leadership coaching and development experience for undergraduate students. Students work with a leadership coach to intentionally explore and grow their leadership skills. This program is designed to help students achieve improved results in all aspects of their life, while preparing them for the leadership roles they will have at Tech and post-graduation.